NEW TOYS FROM POCKETWIZARD
PocketWizard just announced their brand new Flex TT5 Transceiver and Mini TT1 Transmitter.  This is big news for strobe loving photographers everywhere.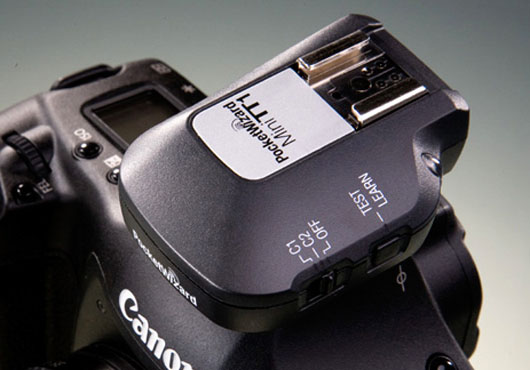 Besides the sleek compact form-factor, these puppies boast some pretty impressive  specs.  If you want to totally geek out, download the full manual is here.  It's great to see that they're compatible with previous pocket wizards and although most photographers will be using them only for manual triggering of their strobes the full TTL compaitiblity with Canon Flashes is a handy addition.
If you want to make use of the TTL, sorry they're only supporting Canon for now. The only other drawback i've seen on these is that the Mini TT1 runs on CR2450 watch style batteries, good luck finding that on location. ( Note: the Flex runs on AA's)
I use pocket wizards on just about every shoot and these seem like they could be a great addition to the digital kit.  -No word yet on the street price. These puppies will sell for roughly US$199 for the MiniTT1 and US$219 for the FlexTT5.